The vision of Telangana State Leather Industries Promotion Corporation is to promote and develop the Leather Industry in the State and also facilitate needful employment to Leather Artisans among S.Cs., particularly to Women.
Sensitization of Leather Artisans towards the developing of Leather Industry in the State of Telangana. Formation of Self help groups.
Identification and selection of prospective artisans for deputing them to various levels of training.
Arranging Institutional finance to the trained and setting up independent production units and turning them into entrepreneurs.
Design and development promotion through strong R&D. Continuous skill upgradation of Leather Artisans.
Inducting modern technologies to escalate the quantity and quality of products produced. Establishment of mini leather parks in thrust areas across the state. Providing strong backward & forward marketing linkages to artisans.
Mission of Telangana State Leather Industries Promotion Corporation
To play a key supporting role on behalf of the Government in uplifting the socio-economic standard of leather artisans.
To provide technical and marketing facilities to leather artisans.
To expand retail network in the State for sale of genuine leather products made by artisans.
To create marketing network within and outside the State.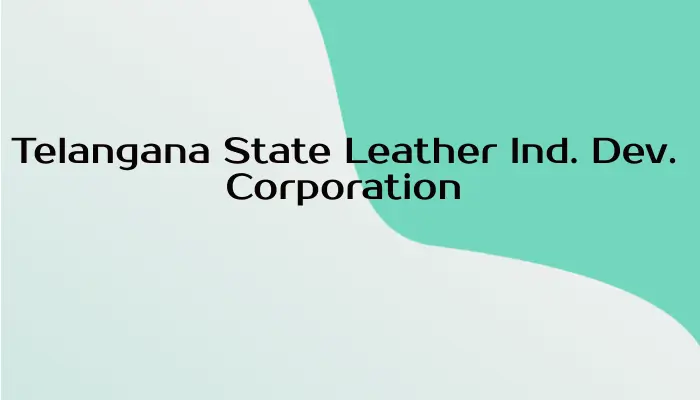 Objectives of Telangana State Leather Industries Promotion Corporation
TSLIPCL is promoting and developing Leather Sector of the State by facilitating and enabling
Quality infrastructure.
Setting up of training framework, continuous modernization and technology upgradation, Human resources development to enhance productivity.
Promoting Leather Industry in all the sectors such as tiny, small scale, medium, Large scale, Mega units. In case of Mega Leather cluster scheme notified by govt of India, Telangana State Leather Ind. Dev. Corporation will assist the SPV in identification and procurement of suitable land for the mega Leather cluster.
Generate training and facilitate employment for the Artisans from below poverty line particularly amongst Scheduled Castes.
Leather Export
% Share of Leather Products in Export Performance (2012-13)
% share of various countries in India's Leather & Leather Products Exports (2012-13)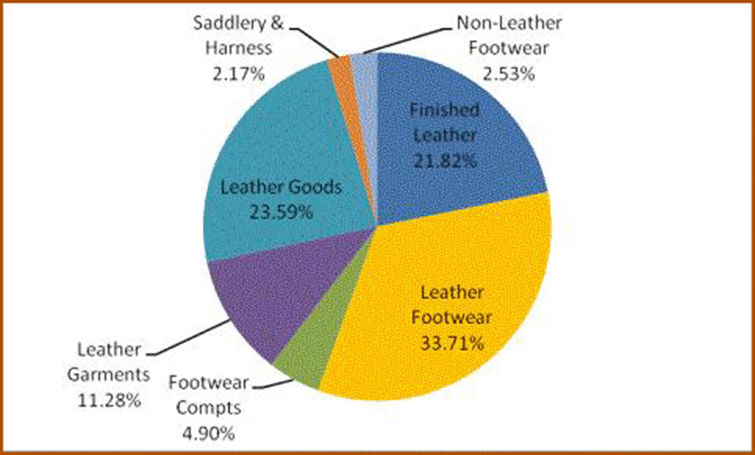 Leather Parks
The Activities of Mini Leather Park as per the "MALUPU" programme is as follows:
Common Facility Center.
Production Center.
Buyer-seller interaction Center.
Collection center for raw hides.
Backward link to Medium Parks.
Distribution center for finished leather.
Distribution/Sales point for the finished products (Chappals) etc, made in villages.
Overall, a Mini Park is an end all institution which will sustain the empowerment of the artisans. It provides the Economic life – line.
List of the Mini Leather Parks existing in the State of Telangana :
Jinkunta(V), Mahaboobnagar District
Ghanpur(Stn.)(V), Warangal District
Armoor(V), Nizamabad District
Mallemadugu(V), Khammam District
Mandamarri (v),Adilabad District
Duddeda (V), Medak District
Dandempally(V), Nalgonda District
Jammikunta (V), Karimnagar District
Polepally (V), Mahaboobnagar District.
Training in Mini Leather Parks

• TSLIPC provided Skill up-gradation training in Footwear and Leather goods manufacturing
• 7,000 got trained in the last decade and are either employed or in their own business
• 3 Months training program proposed in Mini Leather Parks
• Cost of the proposed Training Prog. is RS.1.35Cr
• Assistance to be Provided by Commissioner Of industries, Govt. of Telangana
Production Center
The TSLIPCL, Hyderabad is manufacturing footwear and leather goods and supplying all State/Central Government departments with the support of Government orders
The products manufactured and supplied by TSLIPCL are as follows:-
Working Shoes     
Brown Ankle Shoes
Safety Shoes
Civilian Shoes
Gents Chappals
Ladies Chappals
Leather Tappal  Bags
Children Shoes
Training Programmers
From the inception, the Corporation is imparting training to the S.C. Leather Artisans so as to improve their skills and to manufacture fine quality of Footwear & Leather Articles and to earn more on self employment.
So far TSLIPCL have provided training to 12, 339 Nos S.C. Leather Artisans.  Out of the above some of them of employed in  Telangana State Leather Industries Promotion Corporation TSLIPCL units and also in private companies.  Some of the trainees were provided financial assistance from S.C. Corporation and from Banks for their self-employment.
Tanneries
Objectives
To utilize the raw hides to the maximum extent within the State and to produce raw to finished leathers; To provide gainful employment to the leather artisans/traditional hide collectors.

KUNOOR LEATHER PARK, KUNOOR:
Small tanners of Hyderabad have approached TSLIPCL for establishment of the proposed medium leather park with private partnership. Total 10 tanning units (each unit in 5.00 acres) will be there. The total project cost of the medium leather industrial park Kunoor is Rs.12.00 crores. The park is being taken up in 120.00 acres of land acquired by Kunoor Leather Park Ltd, a special purpose company is formed for this purpose. Common Effluent Treatment Plant is constructed with a cost of Rs.2.28 crores. So far a total amount ofRs.2. 65 crores were spent on the Kunoor leather park. The members of the KLPL have completed the construction of their sheds and installing the tanning machinery. As per the MOU the Kunoor Leather Park Ltd has allotted 5.00 acres of land to TSLIPCL. TSLIPCL has proposed to establish a tanning- cum-training centre at the said land by name "Babu Jagjeevan Ram Training cum Tanning Centre" for which the Hon'ble minister for Sugar, Tourism and Major Industries has laid the foundation stone. The estimated cost of this tanning cum training centre is Rs. 2.00 crores. Government of TS has released the funds being estimated cost of the shed.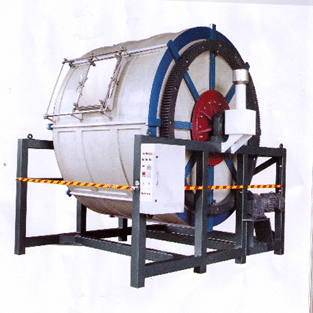 4 (four) vacant plots of 5.00 Acres each are available for sale on cost basis to the interested enterprises for establishment of their own tanning units.
Once this project is completed it will provide employment opportunities to about 2,000 families directly/indirectly besides revenue to the state.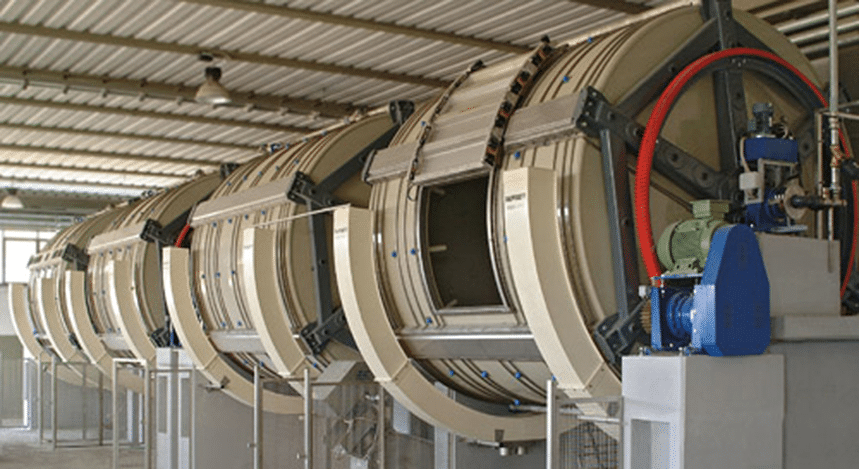 Tannery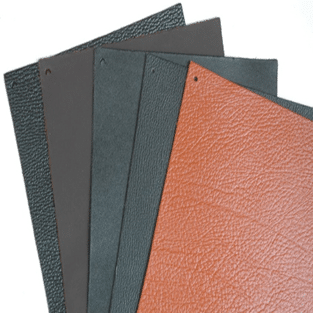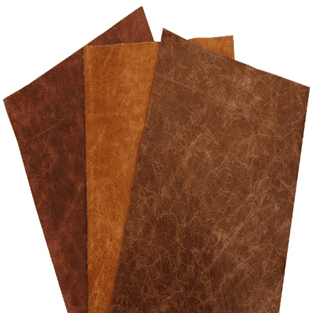 Additional Information
For More additional and official information on Telangana State Leather Industrial Promotion Corporation Ltd, refer to the official Government website at Telangana.gov.in