About Hotel Samrat
Hotel Samrat International, Patna is the symbol of a complete aesthetic sense of hospitality. Famous for its unique blend of Continental Luxury and Indian Hospitality, Splendid Ambience, Inviting Rooms, Cretive Decor and Impeccable Service was started way back in 1984, right in the heart of Patna for the Superb Sensible Business Executives and people who don't want to spend more than necessary – Higher Class Luxury at a Smaller Price.
A DESIGNATED `3′ STAR LUXURIOUS BUSINESS CLASS HOTEL Centrally Air-Conditioned,situated at the heart of the ancient city called Patliputra presently known as Patna, capital of Bihar.
For Visitors, their `Patna Experience' begins at Hotel Samrat. Besides being the Executive Class Business Hotel, Hotel Samrat International is also a favourite place for Shoppers as almost everything is found within a step reach. There are a total 68 Excellent, Exotic, Economic, Homely & Exquisitely Decorated Rooms equipped with all Modern Amenities & Facilities which are the part of Gracious Life of Today.
Again in Hotel Samrat, you can also be assured of Quality, Service & Value. Space, Colour & Functional Elegance are skilfully incorporated into the design & decor of Hotel Samrat, which creat an attractive Modern Environment in which high standards of hotel keeping can flourish & guests can enjoy all the facilities which the Hotel has to offer.
"Service to us means", you always feel Welcome. They care that you have a comfortable stay. We care for all your needs. Your room furnsihed & well appointed with affection. Their Cuisine created with care. Their service that shows we care … because Service with a Smile, Affection & Care is not only their Business/Hospitality, but it's also their pleasure."
Samrat Hotel Commitment
For Visitors, their `Patna Experience' begins at Samrat Hotel. Besides being the Executive Class Business Hotel, Hotel Samrat International is also a favorite place for Shoppers as almost everything is found within a step reach.
Facilities
Restaurant (Haveli) :
A family restaurant serving delicious multi cuisines. Daily Buffet Breakfast is also served here as complementary for room guests
Banquet Halls (Café, Mehfil, Upwan & Darbar) :
Four well furnished A/C Halls with all the modern facilities to hold Conference, Business and Company Meetings, Marriage & Receptions and all type of family get together. (Capacity – 20 to 500 Pax)
Complementary Services
Bed Tea : 6.00 AM to 7.30 PM
Buffet Breakfast : Includes Indian , Continental  and south Indian (8.30 AM to 10.30 PM) (for check in guest only )
Beverage : Services include complementary Tea station and 1 Ltr packaged drinking water for Deluxe and suit room
Fitness Centre : Includes complementary Services as Gymnasium and foot massage for check in guest
Wi-Fi                       :     Free access
Entertainment Free with LCD TV      :     In all Rooms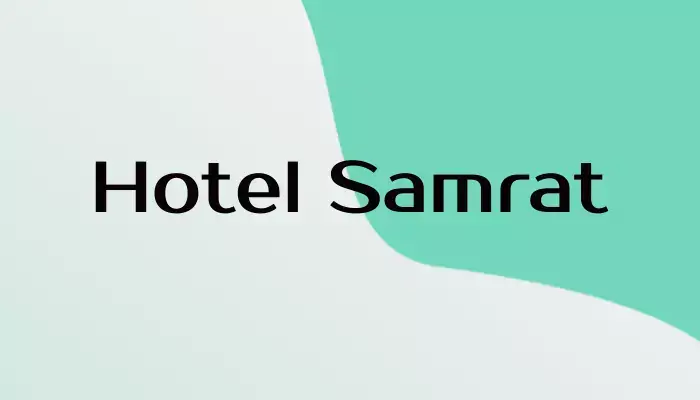 Sight Seeing
Patna
Golghar, Harmandir Saheb (Patna City), Martyrs Memorial, Kumrahar, Pattar ki Masjid & Khan Kah Masjid (Phulwarisariff), Jalan Museum & Patna Museum, Khuda Baksh Oriental Library, Agam Kuan (Sheetlamata Mandir), Bari & Chooti Patan Devi (Patna City), Sanjay Gandhi Biological Park, Padri ki Haveli, Jain temple, Kamaldah, Planetarium.
Nalanda
Chaitya at Nalanda, Terracat a lmaga at Budha, A view Nalanda Ruins, Stupa at Nalanda, Nalanda university, Archaeological Complex & Museum, Nava Nalanda Mahavira, Hyen Sang memorial Hall, Baragaon, Bari Dargah (Biharsariff).
PAWAPURI
Jalmandir & Jain Temple.
Rajgir
Jain Temple, Swetamber Jain temple – Kundanpur, Maniar Math, Veerayatan, Naulakha Temple, The Son Bhander Caves, Kund Temple Complex, Aerial Rope-way, Griddhakoat Hill, Bimbisara Jail, Rambhum Area, Hill top Jain Temple, Saptapami Cave, Jarasandh ki Baithak or Pippala Stone House, Ajajshatru Stupa,Venuvana, Hot Water Springs, Brahma Kund (inside view), The Sun Temple at surajpur Baragaon, Jivak Amravan mentioned in the Buddhist texts remains at Jivak's Mango garden
Gaya
Vishnupada Temple, Mangla Gauri Temple, Sita Kund
Bodhi Gaya
Mahabodhi Tree & Temple, Thailand & Japnease Monestry, Tibetian & Sri Lankan Monestry, Ratnachakaran, Muchalinda Lake, Buddapada, Arcehcological Museum, 80 ft. high Budha Statue.
Vaishali
Ashokan Pillar, Bawan Pokhar Temple, Budha Stupa – I & II, Raja Vaishal ka Garh, Shanti Stupa, Kundupur (birth place of Lord Mahavira), Coronation Tank, Traditional Sonepur Fair, Traditional Pushkarni, World place Pagoda, Chaumukhi Mahadev, Vaishali Museum, Preaching Budha
You can also read about ibomma – Trending Telugu Movie Website
For Reservation
| | | |
| --- | --- | --- |
| Company Name :- | | Hotel Samrat International (A unit of Hotel Chankya Pvt. Ltd.) |
| Street Address: – | | Fraser Road |
| City :- | | Patna |
| Pincode :- | | 800001 |
| State :- | | Bihar |
| Phone :- | | 0612-2220560 – 63 (4 lines) |
| Fax :- | | 0612-2226386 |
| E-mail : – | | hotelsamratpatna@gmail.com, samratin@bsnl.in, |
| Bank Name :- | | Bank of India |
| Account Number :- | | C/A-440020110000154 |